Eagle's Roost Cabin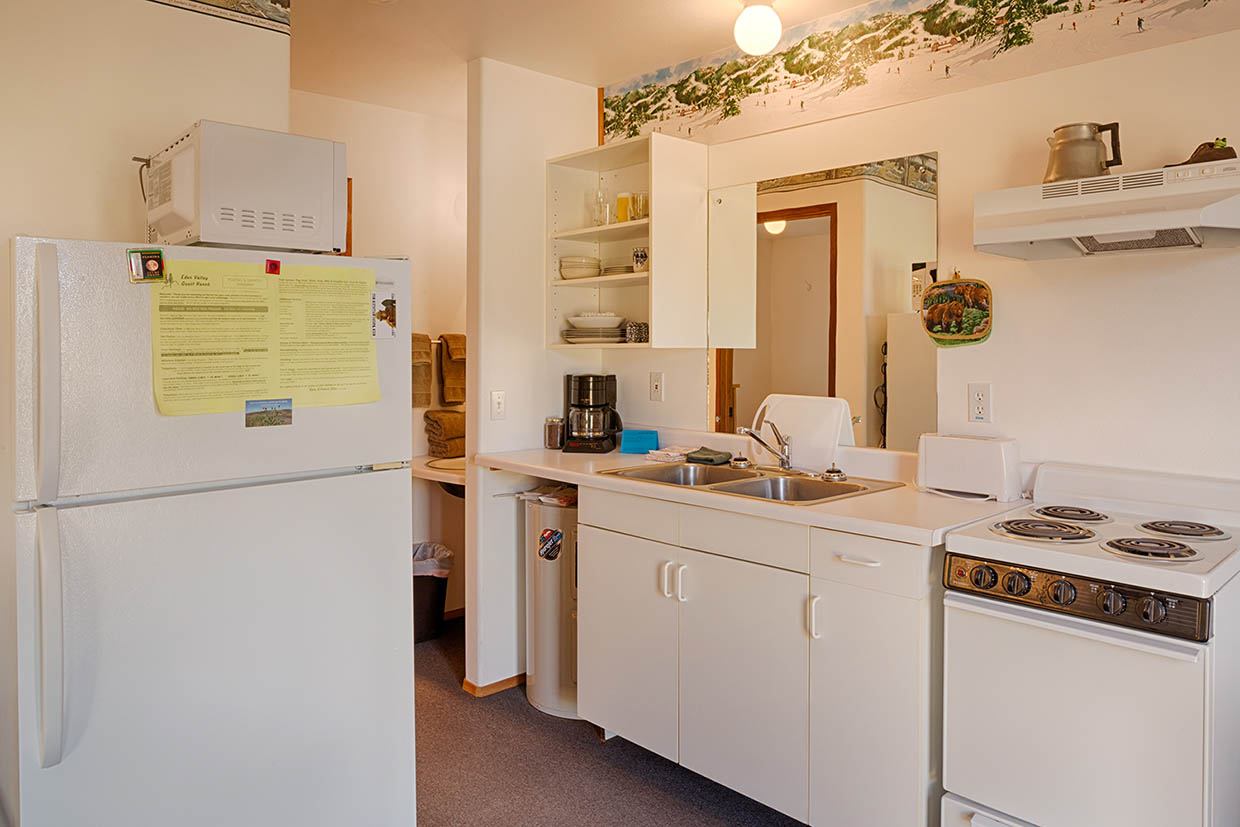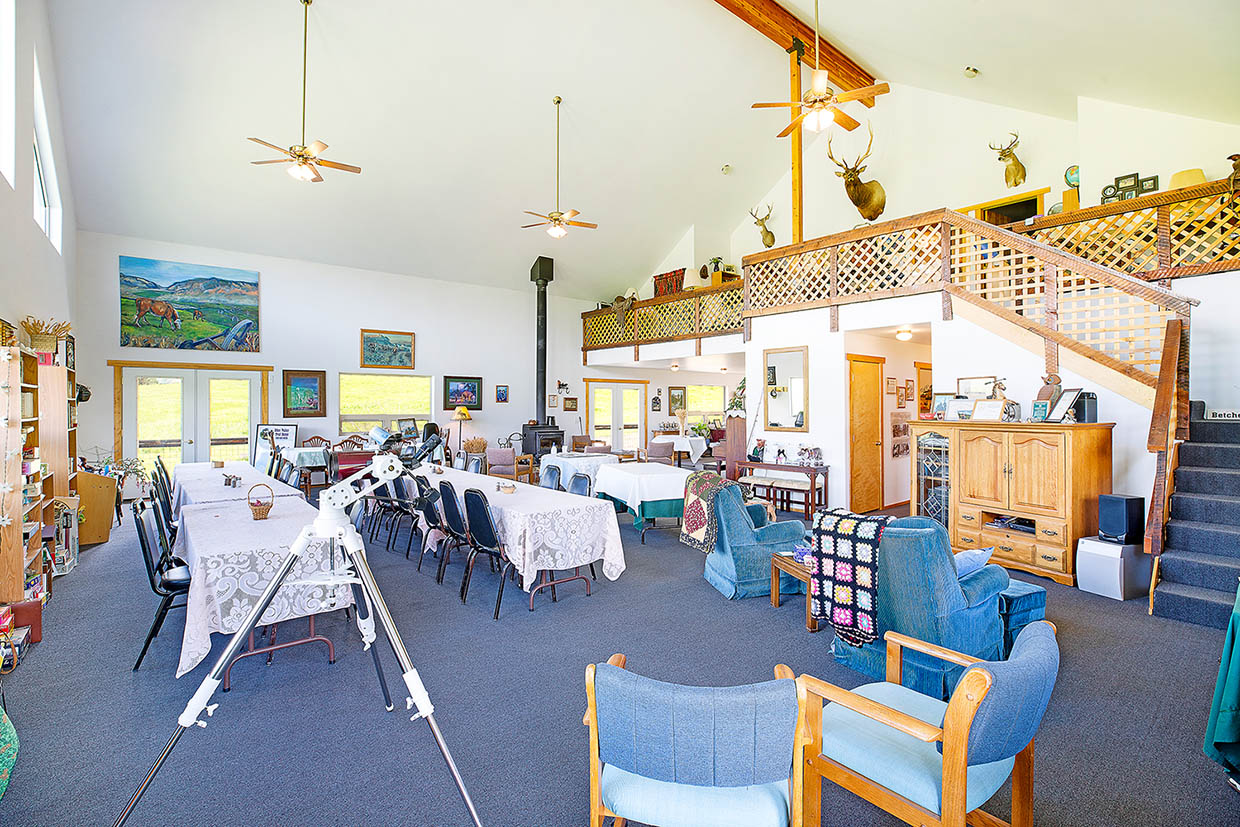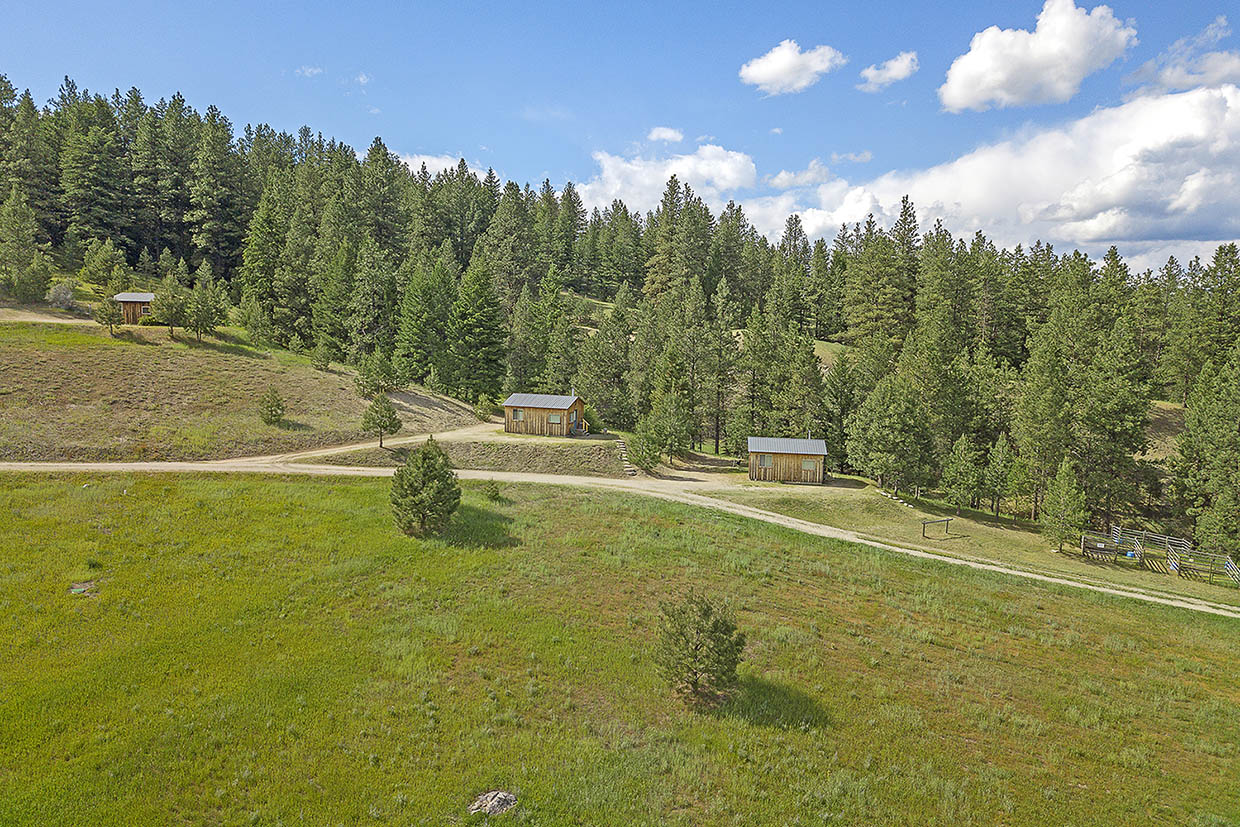 Seeing a bald eagle is rare, but special at that because they're our national bird. Visit us at the Eagle's Roost Cabin, where we hope you'll be able to see one during your explorations.
A vast amount of the eagles that are home to North America live in or around the Eden Valley area, so our love for them speaks to our cabin's name.
About Eagle's Roost Cabin
The Eagle's Roost Cabin's outside boards were handcrafted from an oversized two-story barn that was constructed right near our lodge site in the 1920s. You'll find a memoir of that barn behind the stove right here in our cabin.
The cabin comes equipped with a queen-sized bed and a pull-out couch that opens into a double-sized bed. Although we're a cozy cabin, you may have up to four people for your stay.
"Thank you so much for our stay at Eden Valley Guest Ranch. The cabins were private, cozy, comfortable and very clean." - J&R
Most cabins can't fit a kitchen, but ours have just that. With a stovetop, sink, microwave and refrigerator, the Frontier cabin has everything you'll need to whip up any and every meal you'll want during your stay with us.
The best part about this cabin is our beautiful Lopi wood stove that has a glass door to view the fire. Use it to stay warm after a day of exploring. It'll give you and your guests that authentic cabin feel.
About the Ranch
We are a green resort, meaning we follow the "Reduce, Reuse, and Recycle" motto. As our ranch is based upon living many years ago, we want to preserve the land and the wildlife that's surrounding.
The ranch has a basketball court and sandbox for the kids to enjoy. Because we're out in the valley, we don't have great cellular service, but we do have great WiFi for those of you who can't live without it!
If you love animals as much as we do, you'll be sure to bring them too. We are a dog-friendly ranch, and we know they'll love the wide-open valleys/pastures as much as we do.
"Thank you for sharing your beautiful ranch with us! It is so nice! The drive on the Molson Loop was spectacular!! We look forward to returning." - Larry & Kathryn
Have a horse or two? Bring them to the horse hotel so they can enjoy the trails and pastures too.
If you're into fishing too, then bring your bait and poles. We are nearby too many fishing lakes! They provide the opportunity to fish for the greatest catch.
Eden Valley WebCam
Click here to see our year round web cam. (stunning!)
About Oroville & Okanogan Valley
When booking any of our cozy little cabins just outside of Oroville, you'll have access to gorgeous scenic views and the opportunity to explore the nearby historic town.
Located four miles south of the Canadian border, you and your family/friends will be surrounded by breathtaking pastures and valleys that lay beneath the cliffs and glaciers of the mountains.
Whether it be summer or winter, you'll be able to explore the surrounding public lands that include towns/ghost towns. There are trailheads that you might hike or ride your bike on. At night, sit around the fire pit and gaze at the stars. If you're from the city, you'll be sure to appreciate the glistening stars amongst the dark sky without the light pollution.
The nearby lakes offer water sport opportunities as well as amazing fishing experiences to be had. Go a few miles more, and you'll have access to great skiing, sledding and snowmobiling during the colder months.
Okanogan Country is full of opportunities to explore the wildlife, plant life and even birdlife that exists here. Go fishing nearby and grill it over the fire pit for dinner or utilize our Coleman BBQs.
Have a shopper in the family? We don't have big malls or fancy shops but, the city has great local thrift and antique stores that are full of good finds to take home with you to remember your trip here.
The Goldener Inns Promise
Goldener Inns is the only full-stack vacation rental management company in the area. We vow to make booking with us simple and exciting. We know that booking a rental property cabin for your vacation can be unfamiliar territory for some, while others know their way around it. Because we know this, we ensure that each of our properties is up to high-quality standards.
We do our absolute best to provide support to our guests when booking.
We are available to assist you every day of the year if you have any questions or concerns before, during or after your visit to our home. We have onsite property management available 24/7 for anything concerning that may arise.
Larger Groups Allowed
Dark Sky Association
Starry Starry Nights
Remote Accommodations
Hiking Trails
Birding
Historical Tours
Wildlife Tours
Horseback Riding
Mountain Biking Trails
Wildlife Viewing
Name: Eagle's Roost Cabin
Status: Active
Rating:
Type: Cabin
Country: United States
State: Washington State
Destination: Okanogan Valley
Location: Oroville
Ranch: Eden Valley Guest Ranch
View: Full Mountain View
Internet: Yes
Floors: 1
Entrance Floor: 1
Bedrooms: 1
Beds: QC
Bunks: No
Baths: 1
Normal Occupancy: 2
Sleeps: 3
Max Occupancy: 4
Parking: 1
Pets: Dogs
Checkin: 04:00 pm or later
Checkout: 11:00 am or earlier
Website: EdenValleyGuests.com
Manager: Eden Valley
BED CODES: K=King, Q=Queen, F=Full, T=Twin, C=Futon Couch, M=Mattress, A=Air Mattress, L=Sleeper, S=Sofa, U=Trundle Bed, D=Day Bed